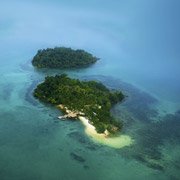 In many developing countries the world over local fisheries are being abused by poachers deploying dynamic to catch fish. This not only kills all fish, edible or otherwise, but it destroys the reefs which support the marine ecology. This has long term devastating effects.

One of the challenges is getting the reefs re-established. The Kerry Hamill Trust will facilitate this process with by 'seeding' dead reefs. The first such project will be announced shortly.

To keep up to date with the latest information on this project sign up to the newsletter below.
Support Us
Like to support one of the projects we are doing?
Donate now
Get Involved
Want to help us with our projects?
Contact us